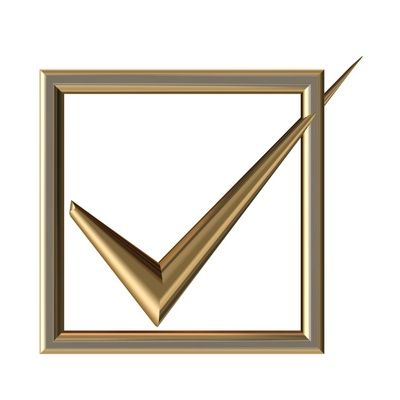 HORNER WILLIAMS, LLC
10 Reasons to use our services

UNDERSTAND YOUR COSTS UP FRONT
We provide fixed fee real estate management, accounting and taxation services so you are never surprised.

Included in our fixed fee is unlimited consultations via the internet/telephone. Any services that are not covered are discussed with you in advance.

THERE IS POWER IN PROFESSIONAL HELP


There is simply too much at stake in your business to go it alone. Certified, experienced and professional help will make your business better.

BE TREATED AS A FIRST CLASS CLIENT
Professional real estate management, accounting and taxation services with a personal touch.
KNOW EXACTLY WHERE YOUR BUSINESS IS STANDING
We provide precise financial statements on a monthly or quarterly basis.

DON'T PAY CPA RATES FOR BOOKKEEPING SERVICES
Most businesses don't need a CPA everyday. Most business need a good bookkeeper and the support of a CPA for more complicated matters, like tax filings. We are certified QuickBooks, Xero and accounting trainers, bookkeepers and CPAs.

KEEP THE SAME CONTACT EACH YEAR
We are not a huge firm, so you don't have to deal with constantly changing staff.
GET ANSWERS FROM A FIRM WITH EXPERIENCE
Whether just starting out or more mature, we have the experience and technical training to help you succeed. Meet our team

AVOID GETTING A SURPRISE TAX BILL ON APRIL 15TH
You will receive monthly financial statements that let you estimate your tax liability.
PLAIN BUSINESS LANGUAGE SPOKEN HERE
We won't confuse you with technical GAAP, FASB, NPV, IRR and other technical finance and tax jargon. We explain finances in a language that is easy to understand. We present the concepts that affect your business, in a way that makes sense.
PUT SOME DISTANCE BETWEEN YOURSELF, YOUR STAFF, YOUR CUSTOMERS AND THE IRS
Most businesses and property owners find it stressful and time consuming to collect money from customers, manage staff issues and handle State and IRS regulations. By moving these issues to Horner Williams, LLC you will enjoy a higher quality of business freedom and ultimate success.
Why do I need Small Business Accounting and Consulting?
You don't. Most small businesses never use any accounting system consistently. And, as you may know, most small businesses fail. Planning, useful and timely financial information along with access to capital are three major keys to success.
What is the difference between Bookkeeping and Accounting services?
Bookkeeping Services:
Cash Basis Financials
Cash Basis means: Expenses are recorded when paid, sales recorded when the customer payment is collected
Company sales from entry level to a few million depending on the industry, accrual basis becomes mandatory for IRS reporting at the next level
Accounting Services:
Accrual Basis means: Expenses are recorded when the are incurred, sales recorded when they are delivered to the customers. For example, we all have bills. Accrual basis means we recognize the bills as expenses BEFORE the bills are actually paid. And, sales are recorded when the customer takes delivery although customers may not pay their invoice until much later.
Your bank lender and the IRS will require accrual accounting as your business becomes more successful
GO TO QUICKBOOKS & ACCOUNTING

Can you assist me with tax support for myself and my business?
Yes. Ling Su, CPA is a tax specialist and holds a license to represent clients before the IRS.
GO TO TAX PLANNING
Which types of services are offered to Property Owners?
We can design a plan of action to advertise your property, select the proper tenant, collect the rent, pay the bills, maintain the property and even provide financial reports for your taxes.
GO TO REAL ESTATE MANAGEMENT
How do I apply to become a private investor or obtain small business funding?
Finding the right fit between entrepreneurs and investors can be a challenge. But, investment opportunities are endless. It begins with a clear path of business communication and shared values.
GO TO INVESTORS AND OWNERS