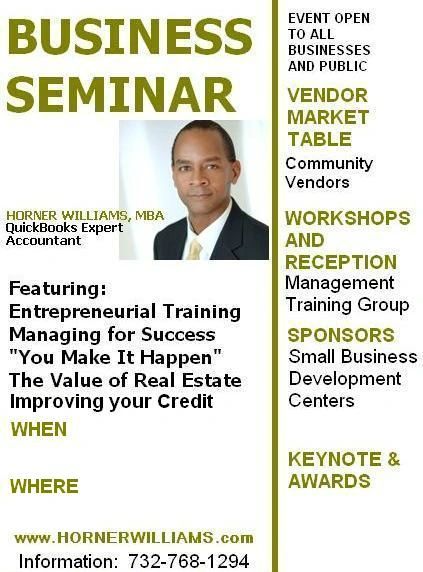 "
Tuesday

Testimony"

8PM - New York Time

The conference call is entirely free of charge! There is absolutely no catch. No gimmicks, no gotchas and no tricks.

We can not and do not put charges on your phone bill, nor do we ask for a credit card number or any other form of payment.

Although some callers may be local to this dial-in number, most callers should expect to dial a long distance number to access our conference and, therefore pay only the normal domestic long distance rates charged by each caller's long distance carrier for the length of time they are on the call. We receive nothing.

Horner Williams, MBA

Managing Partner
hwilliams@hornerwilliams.com
After beginning his accounting career as a Fiscal Officer of a non-profit, he served as the CFO/Controller of a $70 million business for 10 years. Since 2009, Horner Williams has worked in greater New York city, partnering with like minded accountants and finance professionals to offer small business accounting, real estate management, small business consulting, and investor relations services.


Rutgers University - Graduate School of Management (MBA) degree
Tufts University - Bachelor of Arts degree
Accountant/Trainer
He served on the board of a local YMCA for six years, an affordable housing board, a hospital board as well as the Executive Board and Audit Committee chair for two local chapters of national non-profits since 1999.
His proudest personal accomplishment is a faithful marriage of over 21 years and three children. Active with
Tufts University Alumni Admissions Program
volunteers and
Alpha Phi Alpha Fraternity, Inc. since 2004; an avid outdoorsman, he is an All American Master's runner (20k), expert skier, ultra-distance cyclist and sailor.